Volunteering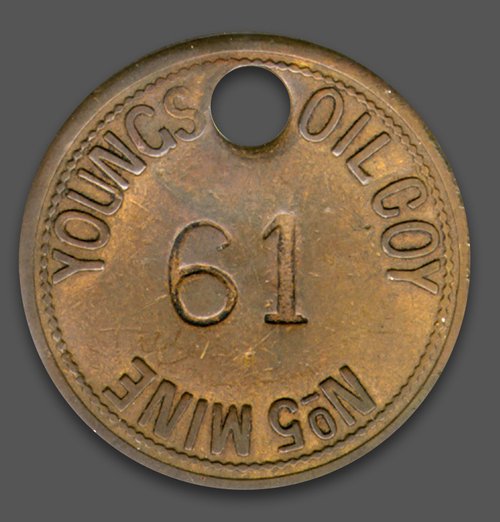 Join the band of volunteers who support the work of the museum and contribute so much towards the development of this website.
We have a substantial programme of work ahead of us, centred on the transcription and digitisation of archives held by the museum, and the sharing of these resources with a world-wide audience through this website. Our study centre at Almond Valley is equipped with the latest technology, but progress depends of the availability of many willing hands to contribute towards our ambitious task.
Further enthusiastic and committed volunteers are always welcome. For those able to work at our study centre in Livingston, we can offer a range of tasks according to your interests and skills. These include: Transcription and data entry, Scanning and digitisation, Historical research, Library and cataloguing work, Response to research enquiries, Preparing digital content
In many cases we can provide the necessary training to develop your skills, whether you are volunteering for the fun of it, sharing existing knowledge of the shale oil industry, or seeking to amass experience for a future career in heritage. In return for our investment in training we expect a modest and regular commitment of your time.
For those unable to visit Livingston regularly there is still much you might do to assist from your home or from local facilities, for example historical research and transcription work.
If you would like to volunteer with us, please fill out the following form Museum Volunteer Application Form and email it to shale@almondvalley.co.uk
Potential Volunteer Projects - related to the website
We're continually creating and adding new content to the ScottishShale website, and there are particular areas that we are eager to progress. Each of these (listed below) would make a most useful self-contained project for a willing volunteer:
File records - indexing correspondance
The BP Archive contains various letter books dating from the 1940's and 1950's that contain routine correspondence of all manner of subjects. Many are now digitalised, but the contents of the letters can't be searched in a meaningful way. We now want to look at each item of correspondence, determine if they relate to a particular place, person or theme, and then create an online index that will allow users to better locate the fascinating information that many contain. As the source letters are already digitised, this is a project that might be carried out from home.
People records - fatal accident enquiries
Reports of Fatal Accident Inquiries provide a detailed description of the tragic circumstances of each death that occurred in the workplace, and often provides a wealth of other information about working practices and conditions at that time. We will create a People Record on the website for each individual referred to in an index of Fatal Accident Enquiries and add associated information. Where available, we'll transcribe newspaper accounts of these accidents, and add these descriptions to the relevant page.
People records - employment records
There are a variety of documents in our archive that record details of individuals who were once employed in the shale oil industry. Only a small proportion of these are currently indexed through our website. We will work through a chosen document and create a People Record for each named individual and transcribe relevant information into relevant fields, each record will link to the source document in the archive, and feature an image of the relevant section of that document. Priority will be given to the indexing of documents that include a date of birth or a date of birth, as this creates an "unambiguous" record.
People records - notable individuals
Much more might be done to enhance People records of notable individuals associated with the shale oil industry. These include landowners, entrepreneurs, managers, inventors, workers representatives and community leaders. Biographies might be sketched out through research and illustrated through transcription of source material. Appropriate links would be formed between People records and other parts of the site to demonstrate the impact and influence of their lives.
People records - review and reconciliation
Certain People records that are currently live on the website are very incomplete. and no longer linked to source records following import of data from the early ScottishShale platform. Cautious and careful work is required to work through each People record, and either add content or un-publish any meaningless record. As part of this process, sensible judgement would be exercised to determine whether People records of the same name are likely to relate to the same individual and can therefore be merged. People records with a family association might also be linked. The overall objective would be to accrete ambiguous People files into unambiguous People files that contain information (such as birth or death dates) that would uniquely identify the individual. This process would also be applied every time that a new People record was added.
Glossary - development
Texts in many parts of the website will contain many technical, legal, or regional terms that are not in common use, and might make little sense to the casual reader. The glossary explains the meaning of a word or phrase, and might also illustrate the context of use, or include an image. The current small glossary can be substantially extended through research from a variety of archive sources .
Organisation - company general meetings
The general meetings of some public limited companies were widely reported in the press, and can provide a fascinating and useful insight into the progress of a company. Some accounts also include the dialogue between the Board and shareholders which can be insightful and entertaining. Many of the minutes of the shale companies that became part of the BP group are available in company archives, but the records of most other shale companies have not survived, and newspaper accounts provide the best record of their history. Our aim is to consider a particular company, locate the most comprehensive press account of each public meeting (annual or extraordinary), transcribe these and present them chronologically to chart the history of the company.
Places - shale mines
At present the Place records of many shale mines contain limited information, and the page layout can be inconsistent. Further information on specific locations may be available from the annual List of Mines, official records within our collection, and from newspaper references. "List of Mines" documents in the collection need to be digitised. Information gleaned requires to be added to the relevant shale mine Place records, and missing links formed to Organisation (displayed chronologically through the land record feature) and the relevant Estate Place record. Opportunity might be taken to regularise the layout of all pages as these improvements are made.
Places - estates
Estates describe areas of land ownership, and our particular interest is in the lease of mineral rights and mining activity that took place in that area. The sale of land, or the lease of minerals were often advertised in newspapers and provide a useful description of the estate, buildings and mineral resources. For each estate area selected references will be transcribed and laid out in chronological order. Other reference to ownership and tenancy is found in other online sources. The ideal is to list changes in ownership and mineral tenancy through the industrial period. Lease and other legal agreements in our archive will also be linked to individual Estate Place records. Mines and pits that fall within the boundaries of an estate will also be added to the map displayed on the page
Places - shale villages
The shale village Place pages were the first part of the website to be created and can be substantially extended and improved. Research would reveal a great deal more about the history of the company villages, considering initially the development of housing, public buildings and amenities of a settlement, and then perhaps looking at the community and folks who called it home. There's scope for including lots of information in these pages, and study of a single village would be a major project in its own right.
Places - coal villages
Work is currently in progress to identify and describe coal, ironstone, fireclay and limestone pits in West Lothian, and present this information in a new series of Place pages, in a similar way to the shale oil mining section. In conjunction with this process, there's great a opportunity to research the history of colliery housing in West Lothian, and share this through a new section of the website. Additionally (or as a separate project) to record what remains of these dwellings today, from the ruins of forgotten rows in remote places, through to the solid 20th century houses that still provide comfortable homes.